In this guest post Jim Salinger (currently working in Italy, but soon to return to these shores), takes a look at the climate influences on last year's severe New Zealand drought. It first appeared on The Conversation.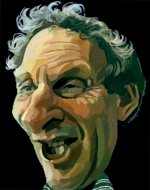 Over 2012 and 2013, parts of New Zealand experienced their worst drought in nearly 70 years. Drought is the costliest climate extreme in New Zealand; the 2012-2013 event depressed the country's GDP by 0.7-0.9%. The drought of 1988-1989 affected 5,500 farms, pushing some farmers to the wall. But what does a climate-changed future hold?
Recent evidence confirms that New Zealand on the whole is getting dryer. And we're beginning to understand why — increasing greenhouse and ozone-depleting gases are driving changes in the atmosphere, with impacts far beyond New Zealand.
Continue reading "Salinger: New Zealand is drying out, and here's why"