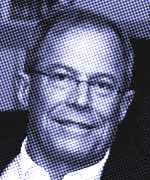 You can't teach old dogs new tricks, it seems — certainly not if they're gnawing a much loved old bone at the time. The lads from the NZ Climate Science Coalition — yes, the same boys who tried to sue NIWA over the New Zealand temperature record and lost, and who then folded a trust to avoid paying court-ordered costs — have finally found a learned journal gullible enough to accept and publish their shonky reworking of NZ's temperature record. Earlier this month Environmental Modelling and Assessment published A Reanalysis of Long-Term Surface Air Temperature Trends in New Zealand by CR de Freitas & MO Dedekind & BE Brill (DOI 10.1007/s10666-014-9429-z).
My attention was drawn to dFDB 2014 by an NZCSC press release, and yesterday Richard Treadgold, the man who kicked off the whole sad affair five years ago, posted a disingenuous and misleading article about the paper at his blog. As you might expect given the authors, the paper does not call for an upward revision in the amount of warming NZ has experienced over the last century. The abstract concludes with the following:
Current New Zealand century-long climatology based on 1981 methods produces a trend of 0.91 °C per century. Our analysis, which uses updated measurement techniques and corrects for shelter-contaminated data, produces a trend of 0.28 °C per century.
As you might also expect, given the authors and their respective track records, the paper is riddled with schoolboy howlers and outright misrepresentations. It would probably never have seen the light of day without the assistance of Chris "Pal Review" de Freitas and his undoubted ability to steer tosh to publication.
Continue reading "NZ cranks finally publish an NZ temperature series – but their paper's stuffed with errors"