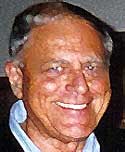 Don Easterbrook's strange obsession with the Greenland temperature record and the GISP2 ice core data series continues. Despite his last effort having been shown to be completely clueless (though still good enough for Bob Carter and "potty peer" Chris Monckton to reference approvingly), he continues to (snow)plough a lonely furrow. This time it's in a guest post at µWatts headlined (rather poorly) Easterbrook on the magnitude of Greenland GISP2 ice core data. It's BIG data, obviously, for Don, but sadly he shows no signs of actually doing any proper research, or developing any real understanding of the issues he feels so free to write about.
So where are the errors this time?
He continues to represent the temperature data from Cuffey & Clow/Alley 2000 as reaching up to the present day, when the most recent data point in the series is 1855. (He refers to the "top of the core" being 1987, which it may well be, but that's not the most recent data point in the temperature series he's using.)
He continues to misspell Kurt Cuffey's name.
He continues to represent temperatures at the top of the Greenland ice sheet as a good proxy for global temperatures. They're not. Greenland temperature changes are not synchronous with changes recorded in Antarctic cores, for example.
He pretends that the magnitude of historical changes in temperature at the top of the Greenland ice sheet can be used as a comparison to current global changes — but because he relies on a series that ends in 1855 he effectively excludes all modern warming from his comparison chart (Fig 2). In any event, if he had done any reading on the subject, he would have encountered the phenomenon known as "polar amplification" which suggests that the Greenland paleo record should be scaled by a factor of around 0.5 in order to scale with global average temperatures. (Good discussion of the issue in Jim Hansen's latest draft paper.)
He includes a long and unoriginal survey of the history of Northern Hemisphere temperatures that appears to have been extensively cribbed from Denis Avery and Fred Singer's magnum opus, Unstoppable Global Warming — Every 1,400 Years, because he repeats their silly little mistake about English vineyards during the Medieval Warm Period: "wine grapes were grown as far north as England where growing grapes is now not feasible". Please tell that to the English winegrowers who are making excellent wine — include superb fizzies in the Champagne style, good enough to see off French competition in recent tastings. There's been a commercial vineyard near York ('oop North, for the uninitiated) since 2006, and its wine has begun to win awards.
Here's Easterbrook's conclusion:
Temperature changes recorded in the GISP2 ice core from the Greenland Ice Sheet show that the magnitude of global warming experienced during the past century is insignificant compared to the magnitude of the profound natural climate reversals over the past 25,000 years, which preceded any significant rise of atmospheric CO2. If so many much more intense periods of warming occurred naturally in the past without increase in CO2, why should the mere coincidence of a small period of low magnitude warming this century be blamed on CO2
If you exclude temperatures after 1855 from your consideration, you can't say much about the last 150 years, however hard you may try. The real lesson from the Greenland temperature record is that if large changes in local climate can occur so quickly (over decades or less) without any extra forcing from greenhouse gases, then we should be greatly concerned. We're giving the climate system a massive kick with our greenhouse gas emissions, and we should be very worried that, as Wally Broecker memorably put it, we're prodding an angry beast with a sharp stick — the very opposite conclusion to the one Easterbrook draws. As Richard Alley put it in a post at Dot Earth last year: "using GISP2 data to argue against global warming is, well, stupid, or misguided, or misled, or something, but surely not scientifically sensible".
Here's today's NASA Earth Observatory Image of the Day:
Perhaps the Kraken wakes.