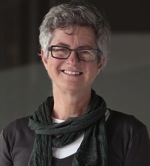 This guest post is by Oxfam NZ's (relatively) new director, Rachael Le Mesurier. She's off to the UN conference on Small Island Developing States in Apia next week, and here provides an interesting overview of the climate, sea level and other issues that are going to be on the agenda.
The national leaders of some of the world's hottest island getaway spots are meeting in Apia, Samoa as the third UN conference on Small Island Developing States (SIDS) gets underway 1st – 4th September. 14 Pacific Island nations and Timor Leste, 16 Caribbean countries and eight small island nations from Africa, the Indian Ocean and the South China Sea are coming together, for the first time in the Pacific, under the theme "The sustainable development of Small Island Developing States through genuine and durable partnerships."
But it isn't all glorious sunsets and palm-tree lined white sand beaches in these small island nations. That perfect, tourist-brochure picture is already being impacted by climate change, economic isolation, social challenges and increasingly severe environmental disasters like earthquakes, tsunamis, volcanoes, cyclones and floods. The SIDS are coming together to alert the world that the Tava'e/Tropicbird — like the infamous canary in the coal mine — is struggling and the world needs to pay attention.